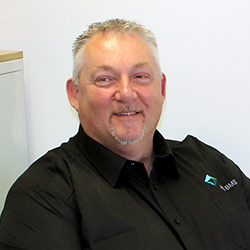 We are delighted to announce that Mark Perkins has joined AIS BMS as an Engineering Team Leader within the AIS BMS Service Team.
The appointment of this position allows for the strategic and steady expansion of the AIS BMS business whilst maintaining the same high level of service excellence our clients expect.

Mark has substantial experience in the BMS world and has been working within the HVAC industry for the past 36 years, 18 of which is primarily BMS related.
Mark's primary role will be to assist the Service Management Team to deliver the service excellence that AIS BMS promote on a daily basis.
Not only will he have a number of reports, his role will also include on-site delivery of engineering tasks and supervising on-site activities of the BMS Service Engineers.
Paul Lyczba, Service Manager commented 'I am delighted to have Mark join our fast-growing team at AIS BMS. This is without doubt a significant step forward for both him and our business. I look forward to the added value I know he can bring to our business and the advanced technical knowledge that he will be able to offer both internally and externally to our clients. This is indeed an exciting opportunity, which will only strengthen our already successful team.'
Mark Perkins said 'This is a great opportunity for me to help develop my career within the BMS Service delivery team. By working with a forward thinking BMS company, especially one that has a strong and well known ethical approach to client delivery. I am really looking forward to assisting in the building of a team and providing the service that match our clients expectations.'