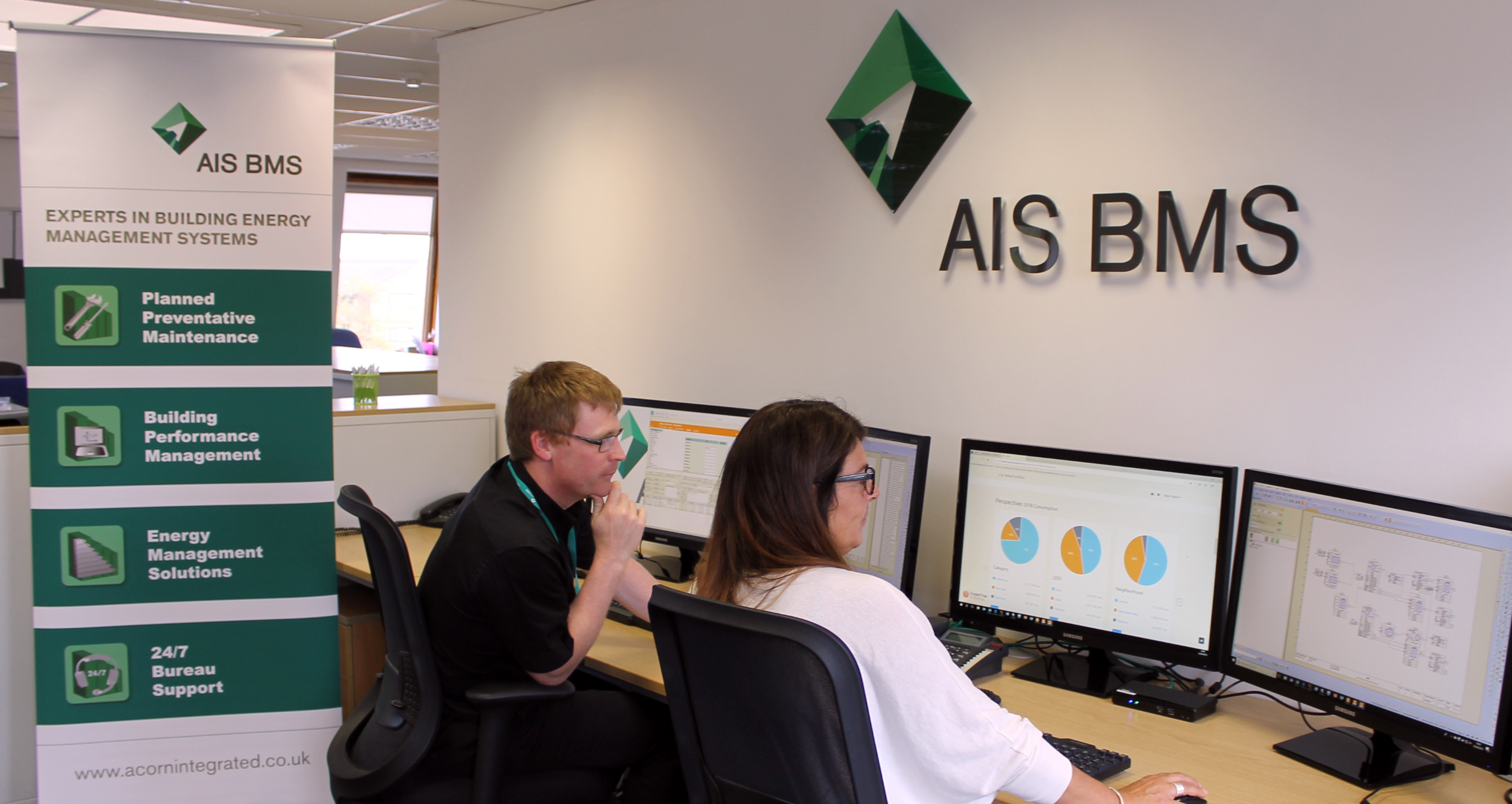 AIS BMS is delighted to announce the launch of our dedicated Energy and Building Performance Centre based at our head office in Slough, staffed by BEMS experts delivering market leading capabilities.
Our new facility provides remote response and resolution services to clients and is the hub for our award winning energy solutions and services, the pinnacle of which is our class leading building performance analytics solution.
"Our investment in the success and longer term growth of AIS BMS is demonstrated clearly here by this exciting news. The launch of our Energy and Building Performance Centre provides a landmark moment in the evolution of our great business and is the result of intensive efforts in research and development and a deep understanding of the evolving needs of our clients". Mike Witchell Managing Director – AIS BMS
In line with our longer term growth strategy, AIS BMS has invested significantly in research and development for our new Energy and Building Performance Centre to ensure that we offer clients secure cloud-based remote connectivity and peerless analytics capabilities. Further investment has been made into the infrastructure at our head office, providing the space for the new centre, the technical platforms for it to operate and the expertise for it to succeed.
"I'm delighted to be helping AIS BMS roll out this exciting new capability. The services we can now offer our clients are truly amazing, from remote response and resolution of BEMS issues and our innovative desktop energy audits through to our advanced, class leading building analytics solutions, all of which will be administered and run from our fantastic new facility." Marc Baker – Energy and Building Performance Engineer