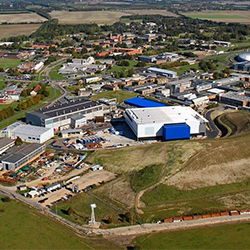 AIS BMS are proud to announce the award of a major service and support contract at the Science, Technologies and Facilities Council (STFC).
"This contract is a significant endorsement of AIS BMS. I'm personally delighted to be working with Vinci Facilities at the STFC Campus and our team can't wait to get stuck in to the longer term site planning to help drive performance improvements and energy reductions across the entire campus." – Paul Lyczba – Service Manager – AIS BMS
The contract is a multi-year deal which sees AIS BMS' expert team providing planned preventative maintenance and remedial support, along with energy management reduction projects and site wide operational risk mitigation services.

"AIS BMS' strategy for growth centres around a culture of service excellence. I am thrilled that both Vinci Facilities and STFC agree that AIS BMS are the best provider to help them take their campus forward for years to come." – Mike Witchell – Managing Director – AIS BMS