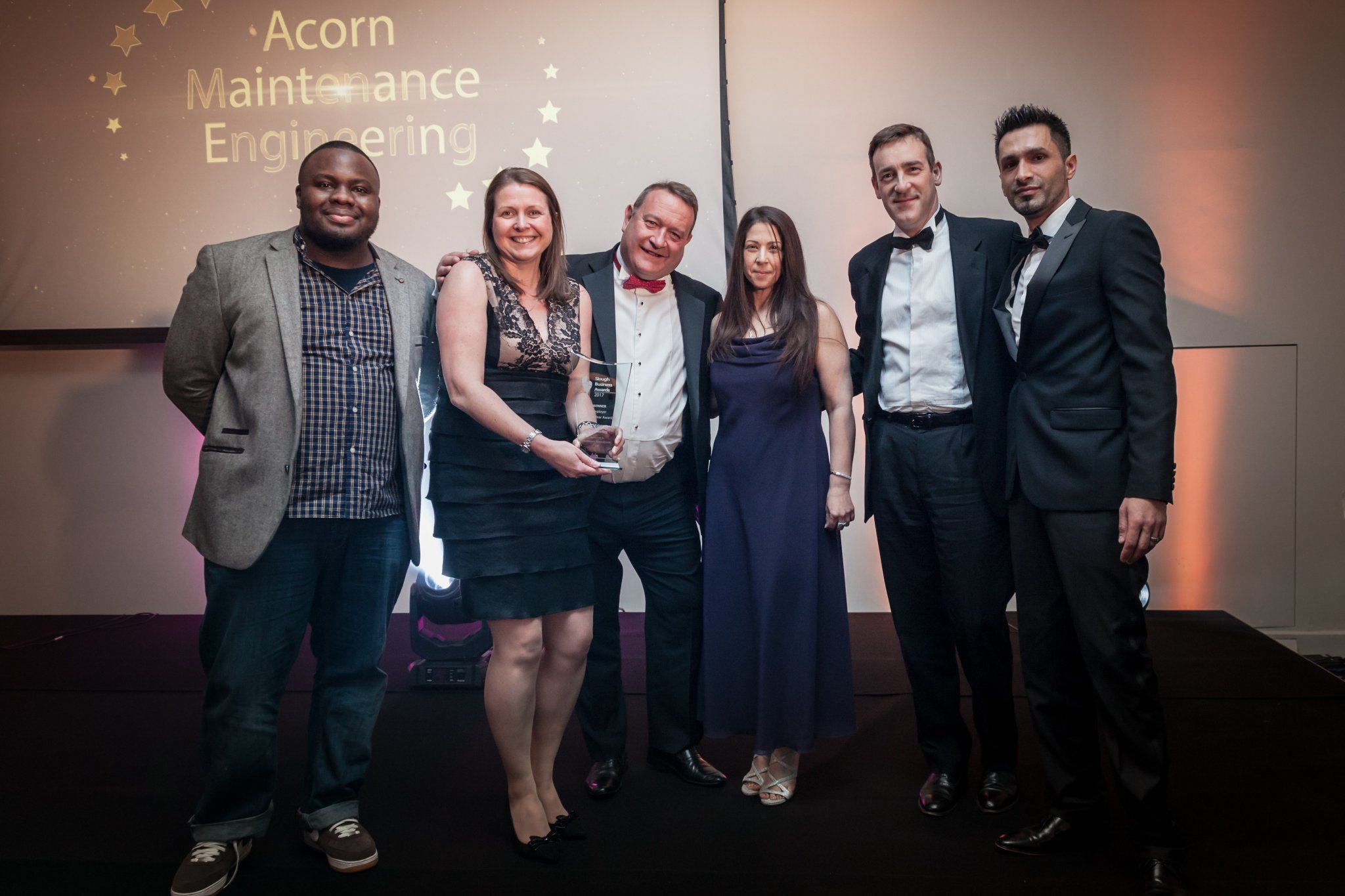 Acorn Engineering Group were crowned SME Business of the Year and Employer of the Year at the 2017 Slough Business Awards.
Winners were announced at a glittering ceremony on Thursday 23rd March at the Hilton Heathrow Hotel with over 250 people attending.
The Slough Business Awards are held annually to celebrate business success in the SL postcodes. Including Slough, Windsor, Maidenhead and the surrounding areas, these awards recognise for businesses for their performance, excellence and entrepreneurship across a number of categories. It gives an opportunity to be recognised by their peers and the wider community.
Acorn Engineering Group were announced as winners of the SME Business of the year award, the judges were impressed with our people management, sales and marketing, operational quality and financial performance.
Acorn Maintenance Engineering were crowned as winners of the Employer of the Year clearly demonstrating our commitment to our people, developing them and helping them deliver their personal and business objectives. Other finalists in this category included Mars Confectionery and Avarto UK.
Jon Coiley, Managing Director commented 'Both of these awards are such a fantastic recognition for Acorn. Our head office has been based in Slough for ten years now and a major percentage of our client portfolio are in this area so for us to be awarded for both SME Business and Employer of the year awards is amazing. It demonstrates our commitment to our clients, our employees and our own community.'
Slough is a region that has long been regarded as a prime location for business, with more than 20,000 businesses operating within it. Slough boasts a higher proportion of corporate and multinational companies per capita than any other town in the UK.