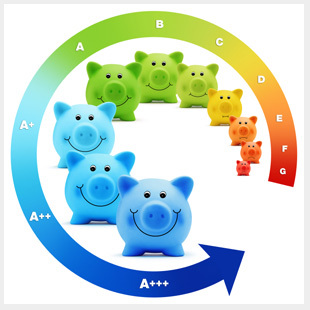 We have discussed in previous blogs the need to understand your buildings' performance from a fundamental level. Doing so helps you build a plan, engage your stakeholders and get them following you commercial building energy plan and helping you deliver on the savings, operational and environmental targets you have.
This blog aims to explain how we create a strategic energy plan for your building, that involves operational and energy solutions that deliver real benefits. Read on to find out more on our energy reporting and our targeted maintenance capability that'll get you the savings you need.
We have talked about the fact that your Building Energy Management System (BEMS) is connected into the core energy consuming equipment of your building. We have also discovered that it therefore talks to many items, not just one, enabling a holistic approach to building control and effective energy management.

Now, we need to share what we have found with stakeholders and explain the strategy and technical deployment that will occur to achieve the agreed goals.
Keeping them informed and engaged will help you greatly in getting to your end goal.
Data is available in great quantities from your BEMS. You can see any number of graphs and tables showing numerous values and information, but what does it all mean? Then, there's that "energy dashboard" in the main report, lots of reds and greens, so what does that mean?
Well, the key here is to get information and data into a format that resonates with the stakeholder, the building occupiers and maintenance teams.
Our approach, at AIS BMS, is to provide an analysis of our controls and building energy audit of your building and of our on site data collection technology that routinely provides performance data to the data team. The purpose of this analysis is to put all that data into a useful, valuable format for you.
The reporting we provide is designed around the targets you have, the business language your company uses and the challenges posed by the longer term plan.
We look to provide management information that allows decisions to be made, relative to your needs and circumstances. In doing so, we can easily plot the progress towards your corporate objectives and display information to stakeholders on how well they are doing, to drive further engagement, through tactics such as competitions, targeting or change management, this helps retain savings made and drives further initiatives and performance improvements.