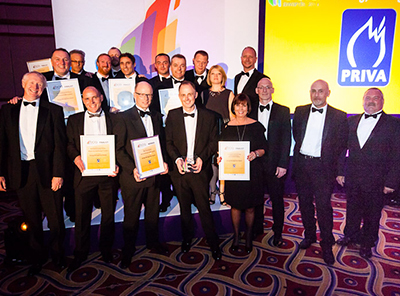 Congratulations to AIS BMS who were announced as finalists in the Energy Management category for the BCIA Awards 2016.
The winners were announced at the award ceremony held last night at the Hilton Metropole Hotel in Birmingham.
The submission by AIS BMS was a joint submission with NG Bailey for the energy reduction pilot scheme taken place in Dashwood House.
Mike Witchell, Managing Director AIS BMS said 'It is an excellent achievement to reach the finalists stage of these awards and we were proud to be representing our business at the prestigious BICA event. It is fantastic recognition for AIS BMS within the industry.'
The Energy Management Award is awarded to a manufacturer, installer or team in recognition of a project which demonstrates how building controls and/or BEMS have been applied to increase energy efficiency in a building or building complex.
"We have built strong relationships with the team at AIS BMS and they have worked well for us throughout this project. A key factor to all of the energy reduction projects is that the disruption to the normal operation of the site had to be absolutely minimal, meaning the tenants of the building could go about their normal business. Overall, the results of the project are very encouraging, and working with AIS BMS has been an excellent experience."
Chris Coath, Head of Energy, NG Bailey