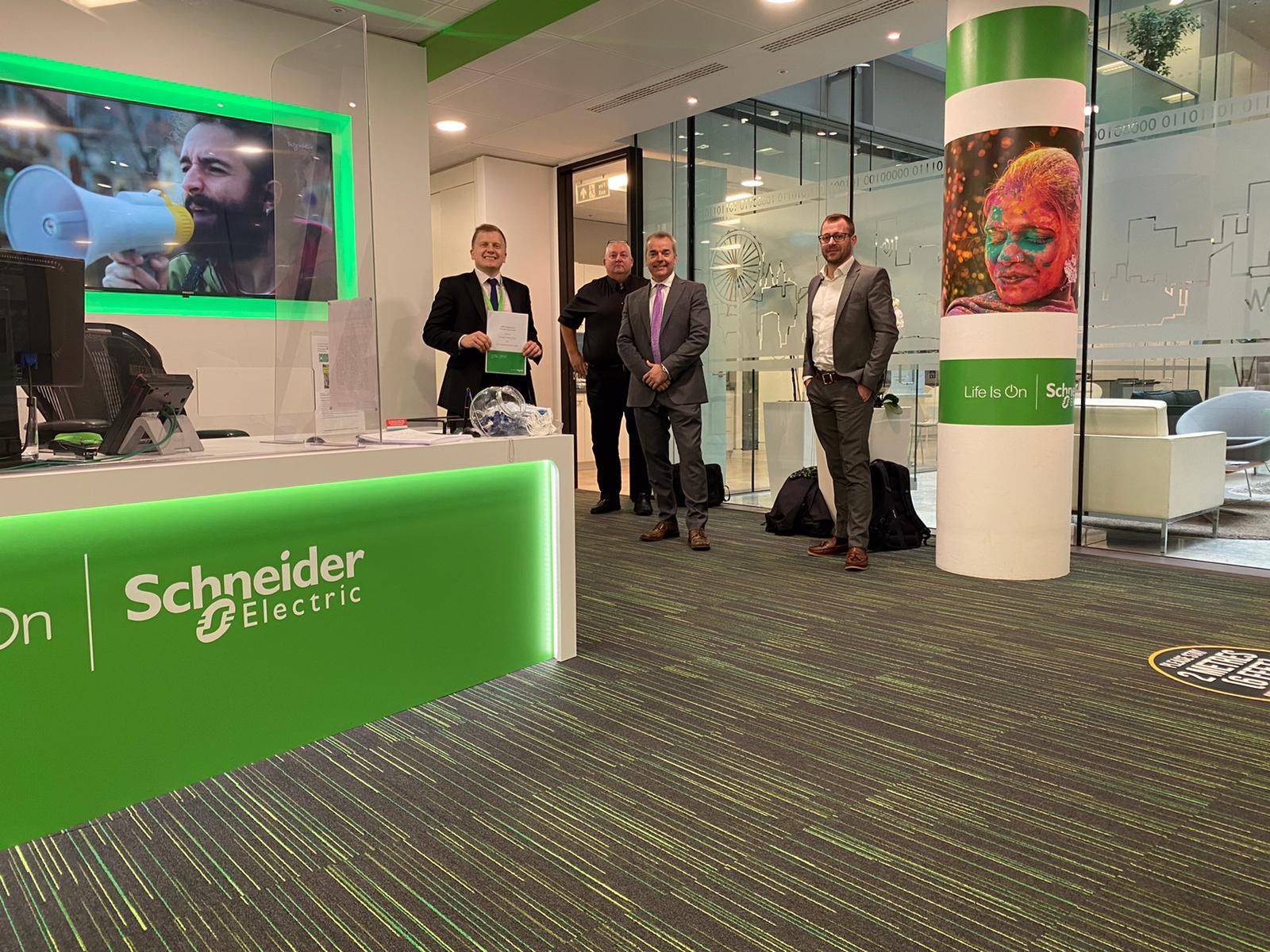 AIS BMS are delighted to announce an important new partnership with Schneider Electric.
We are delighted to announce that Schneider Electric, the leader in digital transformation of energy management and automation, has partnered with Acorn Integrated Systems Ltd (AIS), the dedicated Building Energy Management Systems (BEMS) maintenance and energy solutions company, to supply its EcoStruxure Building Automation and Control solutions.
The adoption of Schneider Electric solutions further enhances AIS's ability to create tailored solutions based on client's specific needs, be that maintenance provision, 24/7 support, building performance management, energy management solutions or building analytics.
The addition of AIS provides another boost to the Schneider Electric EcoXpert partner programme. AIS are equipped to deliver bespoke solutions in Schneider Electric's key market segments, making the partnership clearly beneficial to both sets of customers.
"The experienced team here at AIS take pride in offering the very best advice and guidance to our customers, backed-up by first class delivery, class leading innovative solutions and award-winning services," said Mike Witchell, Managing Director of Acorn Integrated Systems Ltd. "AIS are delighted to announce our new partnership with Schneider Electric. The business not only delivers excellent products and coherent solutions but are also a strong cultural fit with our business and our values. Going forwards and, as an EcoXpert Partner, I'm excited what to see what the future holds."
Westley Thurley, Channel Leader BMS System Integrators and Mechanical Consultants, at Schneider Electric commented, "We're delighted to have brought the Acorn Integrated team on-board. The partnership will strengthen our EcoStruxure solutions offering and widen our range of customers. We are confident this will be a successful and long-term partnership."
The added value of this partnership is clear for both Schneider Electric and AIS BMS. With a strong service and building performance focus, AIS BMS lead the way in the operational support and energy reduction services for our clients. The Schneider EcoStruxure platform allows for clients to transition their older legacy TAC, BAS or Andover installations to the very latest solutions, delivering energy saving benefits and significantly reducing operational risks.
Get in touch if you need AIS' expert team to support your BEMS and to help you transition to the EcoStruxure platform!
Want to find out more about AIS BMS and our services?