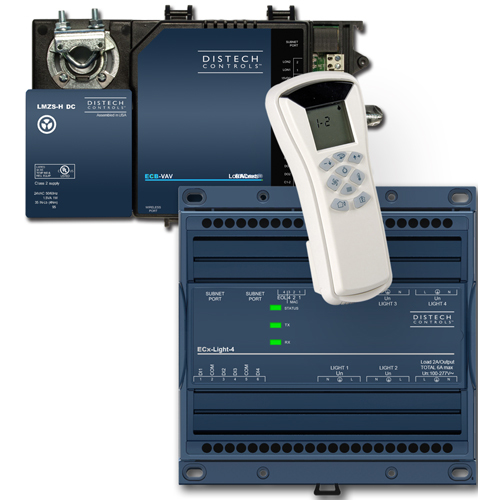 AIS BMS proudly support a number of the leading building controls and automation products. This week's AIS BMS capability spotlight shines on Distech Controls.
"Distech Controls connects people with intelligent building solutions through our forward-thinking technologies and services. We partner with customers to deliver innovative solutions that can provide better health, better spaces, and better efficiencies. Our passion for innovation, quality and sustainability guides our business, which serves multiple market segments through worldwide business divisions, service offices and a superior network of Authorized System Integrators and Distributors. Distech Controls, Inc. is a subsidiary of Acuity Brands Lighting, Inc."
AIS BMS are able to supply, install, maintain and upgrade any generation of Distech Controls products with our manufacturer trained and certified engineering team.
"Distech Controls has a strong relationship with AIS BMS. We work closely together on creating unique, future proof solutions for clients. Our innovative and flexible products and solutions fit well with what AIS BMS are looking to do in the market. We would advise Distech Controls clients looking for first class service, maintenance and energy solutions to look to AIS BMS."
Mark Blyghton, Regional Sales Manager - Southern UK, Distech Controls
Click here to find out more about Distech Controls.

If you have a Distech Controls building energy management system in your building then you need to be talking to the best service provider, AIS BMS.