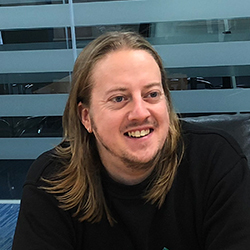 We are delighted to announce that Jason Bennett has joined AIS BMS as a Senior Projects Engineer.
It is great that Jason has joined AIS BMS to enhance our projects team, working alongside our other senior engineer Matthew Smith. Reporting to Mike Palmer, he will be instrumental in the development of our long term strategy to grow the business.
Jason has a wealth of controls and fire systems knowledge, and is skilled in a number of BMS disciplines including systems integration.

Jason's main role will be on-site projects engineering and supervising on-site activities of the BMS projects engineers and any sub-contractors in our employ.
As part of the long term strategy we will be recruiting and developing two teams of project engineers to work with Jason & Matthew as our workload increases.